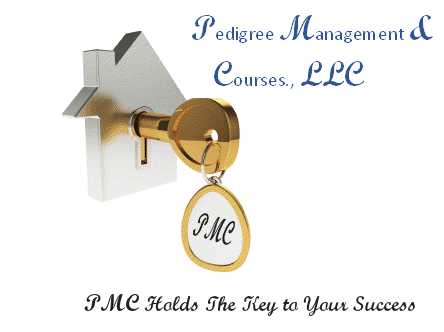 Courses
Click Here to Sign up and Purchase Courses
40 Hours Pre Licensing for Property Managers
Upon completion, you will be qualified to set to take the South Dakota Property Manager's Test.
This is actually 3 separate classes in one! You can take the 16 credit hours online for SD Law credits and that qualifies for continuing education credits. (This will take off 2 days of in-classroom time when are taking the full 40 hours class.)
You may also take the first of the 3 "In Class" days which is 8 hours of Fair Housing. This can also be taken as 8 hours of individual continuing education hours for license renewal also.
Then there is the full 40 hour class that includes all the above in addition to setting up your own business, showing safety, Policies, and Procedures, Tenant selection Plans, RECONCILING TRUST A COUNTS-which is one of the HOT BUTTON issues at this time and of course the test to complete the course in the last half day of the 3 in class days.
Click here to sign up for the 40 hours class
Click here to view upcoming classes
16 Hours Pre Licensing Law For Property Managers
We will be covering South Dakota Law for Brokers, Property Managers, Leasing agents, Leasing of residential property, commercial property including office buildings, retail properties, industrial properties, and special purpose properties. We will also be covering contracts, risk management, environmental hazards, and safety plans.
There are 6 sections each on average of 2 hours each plus or minus a few minutes. The program tracks your progression so you take each section in the proper sequence and the entire class has been completed before progressing.
Click here to sign up for the 16 hours class
Click here to view upcoming classes
8 Hours Pre Licesning Fair Housing, Life/Disaster Planning & Maint. & Const. For Property Managers
This day of class is the most recent known Fair Housing Rules, Regulations and Decisions. In this discussion, it includes all "Practical Applications of what happens in real life every day". We cover extensively Companion/Service and Comfort Animals and the options management has in controlling their entry and residing on the property. We also cover the very complicated and important issues of reasonable accommodation and modifications. Many Fair Housing issues that are coming to the forefront of our industry daily!
You are welcome to enter a new and exciting "ever-changing" world of opportunities in the world of property management or get caught up on your current knowledge of what is new and happening these days for your continuing education credits.
Click here to sign up for the 8 hours class
Click here to view upcoming classes
HUD Reasonable Accommodation Modification Requests and the HUD January 2020 Ruling of Companion/Comfort/Service animal clarification.
HUD Reasonable Accommodation and Modification Requests are made by tenants with a "disability" all the time.  Learn what is required of you by HUD, what you have to respond to, accept, deny, who pays for it, and restrictions that can be implemented.  This includes the long awaited "Companion/Comfort/Service Animal" clarification HUD published January 28, 2020.  3 CE Hrs Required. Contact Jannelle to host this class.
Seminars
"The PRACTICAL Application of Property Management"  What Really Happens in the Real World!
With a South Dakota Property Managers Licence since 1992, Jannelle has years of "Hands On" experience in every area of residential property management, PMC offers three (3) hour residential property management courses that are directed for those individuals who have never owned or managed rental units before, to courses aimed at taking on some of the tougher issues such as  Evictions, Court and Collections, Finance Laying Compliance and Tenant Management within the boundaries of Fair Housing.
Things you can and cannot say, do, ask or imply when renting your own property.
One thing you can ALWAYS count on with property management is "Life is never dull" and the classes are always full of experiences people have had that will help you in your everyday business!
Each three hour course is accredited through the South Dakota Real Estate Commission.  These classes can be taken to help obtain the needed education credit hours to obtain a property managers license or as continuing education classes to maintain your accreditation.
Seminars and Workshops offered
"FORM" Your Own Future  (3 hours required) Post lic: Ethics & Professional Liability
If you own rental property, manage rental property or are thinking of it you NEED this information and insight.   We help you resolve over 90% of your tenant issues before they even move in.
Your paperwork is the key to making sure your management experience is not a nightmare.  We discuss Office Policies and Procedure, Tenant Selection Plans, Applications, Security Deposit, Leases, Move in/Out Sheets, Cleaning forms and required legal documents.
You will be shocked at all the information should include in your leases and Tenant Selection Plan to eliminate your headaches!
Quotable Sales Success and Money VS. Safety  (1 hr elective/2 hrs required)
Lean what makes a sale a "Quotable" success.  Discuss what makes people buy/rent and how to relate and connect personally to different types of sales and showing situations.
Learn what the real cost of a sale is you don't approach showings/open houses safely.  Know what to look for and have a plan how to defend yourself.
Some great eye opening strategies to make sure you are not putting yourself in dangerous situations with complete strangers – the same situations we teach our children to avoid at all cost but we enter into every day to make a sale!
NAR Ethics 3 hours required by NDREC and NAR accredited.
20 Most Common Fair Housing Mistakes   (3 hours required) Post Lic. Period 1: Ethics & Personal Liability
An in-depth look at the most common complaints filed with HUD nationally.  We look at each issue, and how easily it can be resolved or avoided as long as we are aware of what we are doing.
These are practical, hands on, day to day operations issues that get owner, managers, maintenance and cleaning personnel in trouble.
Many complaints are filed as a result of an unaware employee answering a question thinking they are being helpful.   Let's minimize the risks YOU and your staff are taking with this frank discussion.
"STUPID PAPERWORK!" (3 hours required)  Post Lic Period 1: Ethics & Fiduciary Duties
All those things we KNOW we do but have never written them down on paper…. BUT WE KNOW WE HAVE TO!
Walk out of this workshop with your personal set of company Policies and Procedures, Rules and Regulations and Tenant Selection Plan.